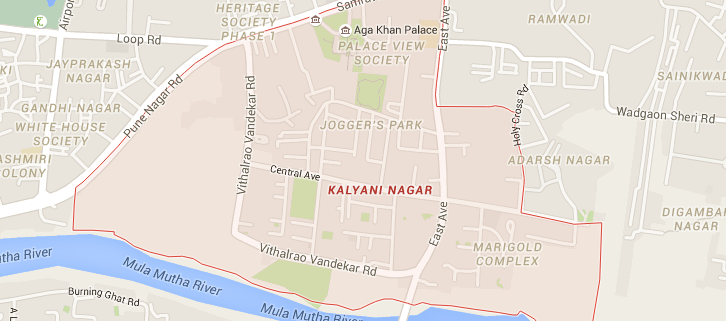 Kalyani Nagar is the most prominent and well established localities on the Eastern Corridor of Pune. It's basically the center to most of the prominent localities like Koregaon Park, Viman Nagar, Kharadi, Hadapsar and also it lies in the close proximity to railway station and the airport and also the Pune-Mumbai Expressway.
It was basically named after late Neelkanth Kalyani, who was the owner of various companies like Bharat Forge and Optronica. It is a hub of IT/ITeS sector and has become the most desirable market for residential properties in Pune. It is basically a home for Up-Market Hotels, Clubs and also a lot of prestigious social establishments like a golf course.
Due to the presence of IT/ITES-BPO segments have totally changed the equity landscape entirely. Eminent, standard and affordable residential plots are flourished all over the locality. Considering other areas into account Kalyani Nagar's development is been the fastest. The government seeing the potential also responded by building a bridge connecting Kalyani Nagar and Koregaon Park. This in- turn gave another boost to the industrial and trade activities accross the locality. With the increase in the demand of the residential properties in Kalyani Nagar, it's development is on high priority and it is presently going on at an accelerated rate.
For people looking for properties in Pune, it's like a nest egg where you can have heaven around you with you staying in the center of attraction. Properties here have an edge over properties in other localities. Its like they are the rulers of the market with the king at the top.