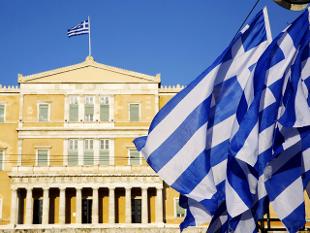 As you are all aware Greece voted on the bailout referendum on Sunday,5th July 2015 and the bailout conditions were loudly rejected by 61% voters.
How will this impact India and especial Pune Property and Real Estate Markets as most of our readers are based in Pune (www.puneproperties.com has highest number of visitors who are interested to buy Flats and apartments in Pune)
To analyse the impact of this on India/ Pune property markets, let us first study following possiblities :
Greece exits the Eurozone completely.
Greece defaults on the payments but still decided to continue with Eurozone as a result of direct recapitalisation of Greek Banks by the Eurozone Coalition partners.
Creditors reconsider offering softer bailout conditions to Greece which probably may be acceptable to Leaders of Greece.
Now whatever happens of above, the impact of this shakeout on Indian economy is expected to be almost nothing which is in turn also implies that property markets in Pune/India may not be affected. There may be some marginal impact on Indian Rupee but which may hardly affect. RBI Governer has already ruled out any impact because of solid foreign exchange reserves that we have.
Equity markets may be volatile in short term but that would hardly have any kind of impact on Indian Real Estate Market. Flats and apartments buyer in Pune need not to worry as any which ways the Real estate sector funding is hardly dependant on foreign funding etc.