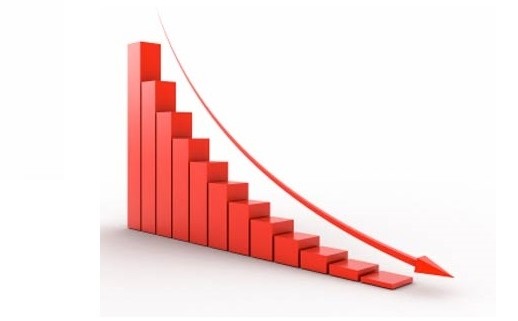 The inflation of the economy has a stable and sturdy growth unlike our income. Property is an asset with no depreciation of value; in fact the rate rises with years. Here, an old or new building doesn't have much difference in value while selling. Country's population is rapidly growing and people need a place to put up, hence property is a asset that can never go out of market. Moreover, most of the NRI invests in hometown property as their retirement plan, the investment are relatively high in property rather than any other assets.
I wonder what increase the rate of these lands, as everything was previously available only structure was not. The material of the property doesn't change only the location gains the value. You will find there are many place in India that earlier had no value, but certain development in that area had boomed the market value of the location, the areas where no one can think of any building are now worth crores. What is it with the rates soaring high?
Previously in India the relationship value was pricier than privacy and comfort zone, hence the joint family concept was viral, but time definitely managed to influence the mind set of people's living, now most of us look for comfort and privacy over relationship values. In this way, either you or your children are buying home. The builders understood that the population can't be controlled hence they started to build new homes for every kind of budget as per the demand.
Reason Of Inflated Property Rate In India. The population is rising and so is the demands of lifestyle, all you need is the place to stay in order to address the demanding life.
Loans: All you need to buy home is a promising business or a job, rest the banks are ready to pay. The banks offer housing finance with schemes and fund where you can continue to repay for agreed years of time. In short you are not blocking any major capital yet you can buy a new home with your current salary structure. Now a day's in most of the families there is more than one earning members. So the financial pressure is not high on a single person and yet the desires are full filled through installments.
Transport: Transport in India has developed in a quick span of time. Location of our house doesn't matter because of public transport availability. You can buy your house in any in locality and find transports. Ever since the pre book cabs are available transportation is not a problem. If you are putting up a little far from the city if get local train and bus facility, leave apart the metro cities where you can avail metro the fastest road commuter.
Luxury apartment:  are fascinating for the current generation, they are ready shed few more lakhs of rupees to avail all amenities within the apartment. The builders are competitive in developing the building to suit the luxury taste for their clients. There are certain properties that offer one complete floor with swimming pool and garden inside the house, this means bungalow style apartments. The location of these properties might be on an off-beat location but still people buy them. This is because the owners already have cars for transportation and all that matters to them is luxury. Though the land value may not be high but the property have soared the price of that land.
A land price:  also gets affected with complex type properties. These complexes have more than three towers with many apartments. They also feature small shops, kid playground, and rooms for other activities. If the complex is properly placed then it doesn't take time to trigger the land price.
Ownership: Most of us start to save some money when we start working, the reason is simple we save for our future. We first start investing in transportation to reach to reach any location easily but then again it depreciates with time, the next best option is to make an asset which is owning a house which remain for lifetime.
As per reports property investment is best asset building option this is because your property can be sold to generate huge sum of money anytime. Moreover, you will find many properties are set on rent or lease, which brings additional income in the house. Basically, it's a win-win situation for the owner in regards to their investment.
The properties depreciation value is less unless sold in an untimely manner. In fact the land price keeps rising. Here the owner doesn't face any investment set back. Buy a property and wait to three to four years and you get at least 30 % return of your investment.
Sometime it is hard to accept the inflation of the property rates, the land value which at one point of time had no value suddenly soared up. But the location, amenities, and others are not the only issues for the rise. There are certain fees the developers have to pay while building the property. The payments are usually heavy and indirectly get added to our pocket while purchasing the property.
Now you know the reason for the inflated property rates in India and why it will never come down.